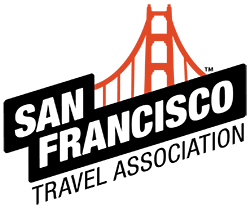 Member Deals
Special Visitor Offers January to June 2020
All categories >
Stay (4)
Flamingo Conference Resort & Spa - Sonoma Wine Country
Stay
2777 Fourth Street Santa Rosa
MAP
(707) 545-8530
http://www.flamingoresort.com/
OFFER: WELL + AWAY GROUP PACKAGE
Description: ? Executive leadership programs ? Team-building activities led by experts ? Learning opportunities that foster bonding ? Wide range of fitness activities, on your own or customization for your group
Start date: January 22, 2020
End date: December 31, 2021
Hotel Bijou
Stay
111 Mason Street San Francisco
MAP
(415) 771-1200
http://www.hotelbijou.com
OFFER: 15% OFF STAY AT HOTEL BIJOU
Description: Stay at Hotel Bijou 3 Nights or more and get 15% off, Urban fee will be waived. .
Start date: April 04, 2019
End date: April 04, 2020
The Dylan at SFO
Stay
110 South El Camino Real Millbrae
MAP
6506977373
http://www.dylansfo.com/
OFFER: 20% DISCOUNT - BOOK DIRECT AND SAVE
Description: 20% discount--on advance purchase at least 5 days prior to check-in, nonrefundable, non-cancellable, reservations booked directly through The Dylan. *Discount off regular rate.
Start date: January 01, 2018
End date: December 31, 2021
Tilden Hotel
Stay
345 Taylor Street San Francisco
MAP
(415) 673-2332
https://www.tildenhotel.com/
OFFER: ROARING TWENTIES
Description: Tilden Hotel opened its doors in 1928 during the height of the roaring twenties. In that spirit, we welcome 2020 with a Roaring Twenties offer.
Start date: January 21, 2020
End date: April 30, 2020