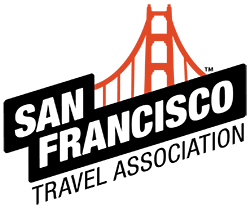 Member Deals
Special Visitor Offers January to June 2020
All categories >
Shopping (4)
Bloomingdale's
Shopping
845 Market Street San Francisco
MAP
(415) 856-5475
http://www.bloomingdales.com
OFFER: 10% OFF & SIGNATURE GIFT
Description: Enjoy a 10% off saving certificate and signature gift with purchase when you spend $200 or more at the Visitors Center on Level 1. See certificate in store for details and exclusions.
Start date: March 03, 2020
End date: February 28, 2021
Great Mall Bay Area
Shopping
447 Great Mall Drive Milpitas
MAP
4089454022
https://www.simon.com/mall/great-mall
OFFER: COMPLIMENTARY 2020 COUPON BOOK
Description: Visitors to Great Mall can show their hotel key or boarding pass at Simon Guest Services, located in from Entrance 2 and receive a complimentary 2020 Coupon Book. One per person
Start date: January 15, 2020
End date: December 31, 2020
Mission Sports Basement - Outdoor Gear & Apparel, Bike Rentals, & Venue
Shopping
1590 Bryant Street San Francisco
MAP
(415) 437-0100
http://www.sportsbasement.com
OFFER: 2 COMPLIMENTARY FULL DAY HYBRID RENTAL BIKES
Description: Experience sweeping views of the GGB from a Bike. Free parking. Pick up food, snacks and something to keep you warm in our 80,000 square foot store!
Start date: August 02, 2019
End date: June 30, 2020
PIER 39
Shopping
The Embarcadero @ Beach Street San Francisco
MAP
(415) 705-5500
http://www.pier39.com
OFFER: PIER 39 PASSPORT TO SAVINGS
Description: Visit the California Welcome Center to receive a PIER 39 Passport to Savings with discounts to many of the shops, restaurants and attractions on The PIER. Not valid with any other offer.
Start date: January 21, 2020
End date: December 31, 2020
Promotion code:
SFTA