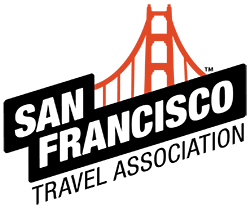 Member Deals
Special Visitor Offers January to June 2020
All categories >
Entertainment (3)
American Conservatory Theater
Entertainment
415 Geary Street San Francisco
MAP
(415) 749-2228
https://www.act-sf.org
OFFER: 20% OFF A.C.T.'S 1920 SEASON (WEEKDAYS)
Description: Use promo code for 20% off weekday (Tue?Fri) performances for all 2019-20 season shows! (Offer excludes A Christmas Carol))
Start date: September 05, 2019
End date: June 26, 2020
Promotion code:
SFTRAVEL20
Gregangelo's Velocity Arts & Entertainment
Entertainment
225 San Leandro Way San Francisco
MAP
415-664-0095
http://www.velocityartssf.com/
OFFER: RECEIVE A FREE GIFT AT THE END OF YOUR TRANSFORMATIVE TOUR AT THE GREGANGELO MUSEUM
Description: After exploring The Gregangelo Museum, a sought-after international immersive arts attraction, you will leave with a memorable gift with your experience at the museum!
Start date: December 16, 2019
End date: December 31, 2020
Jelly Belly Candy Company
Entertainment
One Jelly Belly Lane Fairfield
MAP
(707) 428-2800
http://www.jellybelly.com
OFFER: 20% OFF PURCHASE* AT JELLY BELLY VISITOR CENTER
Description: Present this offer at the Jelly Belly Visitor Center to receive 20% off your purchase. *Excludes Belly Flops, sale items, cafe and activities.
Start date: February 27, 2020
End date: March 01, 2021
Promotion code:
SFTA 2/2020-3/2021