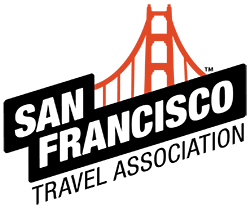 Member Deals
Special Visitor Offers January to June 2020
Sightseeing (2)
Sightseeing (2)
Local Tastes of the City Tours
Sightseeing
2179 12th Avenue San Francisco
MAP
(415) 665-0480
http://www.sffoodtour.com/
OFFER: TAKE A TASTY 10% OFF THE ADULT RETAIL PRICE FOR LOCAL TASTES OF THE CITY TOURS. NOT VALID WITH ANY OTHER OFFER.
Description: Take a tasty 10% off the adult retail price for Local Tastes of the City Tours. Not valid with any other offer.
Start date: January 02, 2018
End date: December 31, 2031
Promotion code:
SFTravel
Mt. Davidson Landmark Park and Cross
Sightseeing
125 Dalewood Way San Francisco
MAP
(415) 831-2700
http://www.mountdavidsoncross.org
OFFER: FREE ADMISSION
Description: Beautiful views from the highest point in San Francisco.Forest in the middle of the city. Perfect location for a picnic, pack a lunch & bring your camera. Easy walk. Must visit!
Start date: January 01, 2018
End date: May 31, 2027