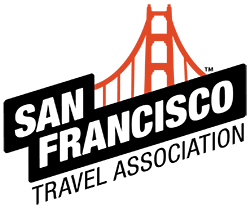 Member Deals
SF Visitor Deals 2018
All categories >
Shopping (2)
Bloomingdale's
Shopping
845 Market Street San Francisco
MAP
(415) 856-5475
http://www.bloomingdales.com
OFFER: 10% OFF & SIGNATURE GIFT
Description: Enjoy a 10% off saving certificate and signature gift with purchase when you spend $200 or more at the Visitors Center on Level 1. See certificate in store for details and exclusions.
Start date: March 03, 2020
End date: February 28, 2021
PIER 39
Shopping
The Embarcadero @ Beach Street San Francisco
MAP
(415) 705-5500
http://www.pier39.com
OFFER: PIER 39 PASSPORT TO SAVINGS
Description: Visit the California Welcome Center to receive a PIER 39 Passport to Savings with discounts to many of the shops, restaurants and attractions on The PIER. Not valid with any other offer.
Start date: January 21, 2020
End date: December 31, 2020
Promotion code:
SFTA