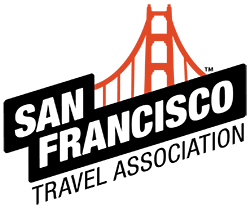 Member Deals
2017 Internet2 Technology Exchange, October 15-18
Dining (1)
Sightseeing (1)
Dining (1)
Cioppino's
Dining
400 Jefferson Street San Francisco
MAP
(415) 775-9311
http://www.letseat.at/cioppinos
Book on OpenTable
OFFER: FREE CUP OF AWARD-WINNING CLAM CHOWDER
Description: With each purchase of an entree. Cannot combine with other offers or discounts. Please show this deal to your server on your phone.
Start date: July 17, 2020
End date: December 31, 2022
Promotion code:
SFTRAVEL
Sightseeing (1)
Local Tastes of the City Tours
Sightseeing
2179 12th Avenue San Francisco
MAP
(415) 665-0480
http://www.sffoodtour.com/
OFFER: TAKE A TASTY 10% OFF THE ADULT RETAIL PRICE FOR LOCAL TASTES OF THE CITY TOURS. NOT VALID WITH ANY OTHER OFFER.
Description: Take a tasty 10% off the adult retail price for Local Tastes of the City Tours. Not valid with any other offer.
Start date: January 02, 2018
End date: December 31, 2031
Promotion code:
SFTravel